On July 12th, Hendon School hosted its first student-led mental health conference entitled "Stamp Out Stigma".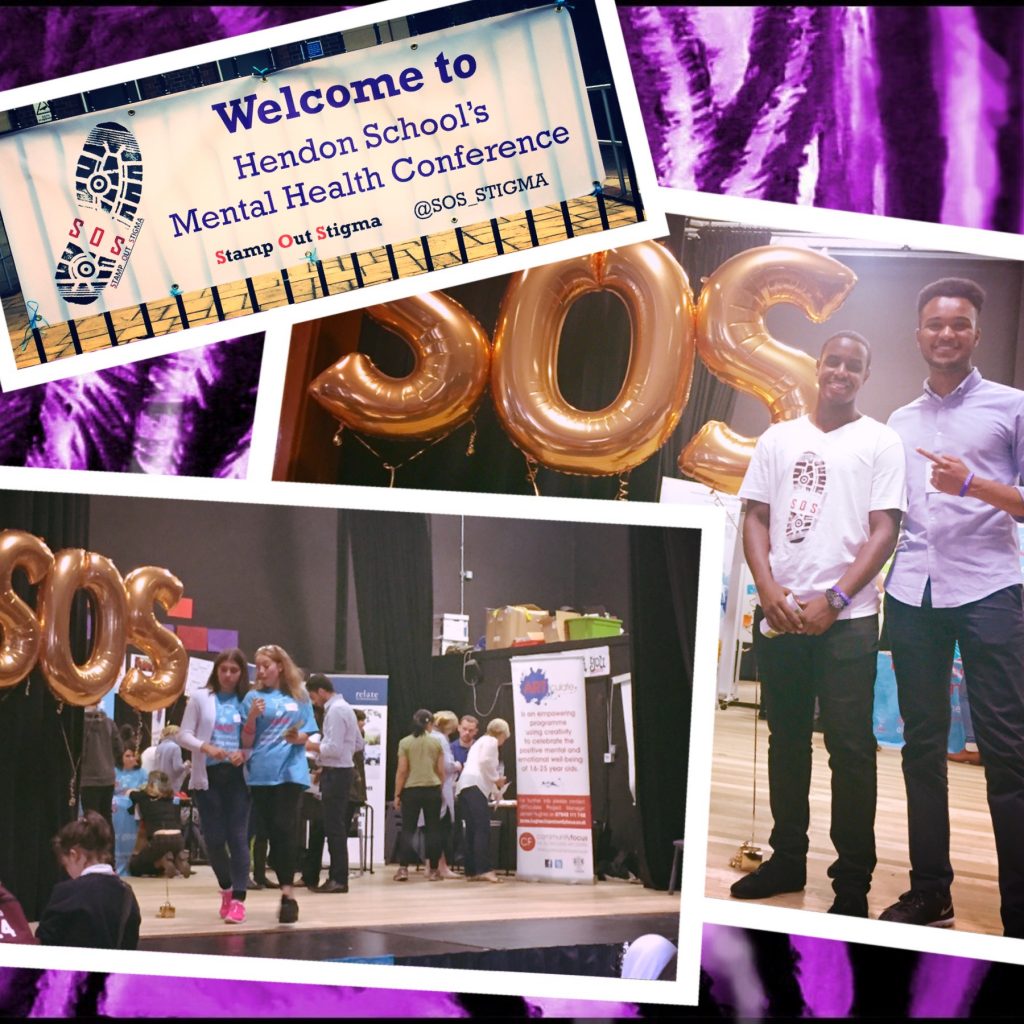 Immediately, the catchy name and hashtag (#SOS) sticks in people's minds and helps promote the cause. On the day it was very impressive to see over 100 guests from different schools and organisations across Barnet, ranging from year 7s to year 13s and staff members, which shows how seriously people are now taking mental health.
A keynote speaker started the day off with a presentation which opened the eyes of the audience; through videos, anecdotal stories and explaining the difference between empathy and sympathy. There were two workshop sessions, one on either side of a lunch break and each with about 5 different sessions running.  The workshops ranged from emotional eating, understanding self-harm, yoga and physical remedies, social media and mental health, as well as stress management which I myself took part in.
Outside professionals ran the workshops and feedback was positive throughout. The stress management one I was involved in taught us about small day-to-day adjustments we can make to calm our minds and perform at our best more often. For example: drinking plenty of water, talking about our problems, and even hugging more often. I think it's fair to say that everyone who came along learnt at least one thing about mental health on the day and that is certainly an issue people are keen to raise awareness of. Here at Bedazzle we are already planning how we can help other schools promote mental health and well being in a positive way and help to Stamp Out Stigma! What will you pledge to do?
If you would like to organise a similar event for your school, send us a message and we will get back to you!
Elso
Having been a teacher for many years, what was most impressive about this day was that it was organised and led by the students themselves. It was great to hear a school promote the idea that we all have mental health, much like we all have physical health and that our responsibility is about taking steps to ensure we look after our minds in the same way we do our bodies. One of the highlights and real achievements of the day was witnessing Maria Kane (Chief Executive of Barnet, Enfield and Haringey Mental Health NHS Trust), sign a charter that committed to raising awareness of and support for Mental Health in schools and we can not wait to start working with them on this in the next year! I shall certainly be wearing my Stamp Out Stigma band with pride.
Don't forget our advice line is available to call 24/7 or you can send us a message on Facebook if you have concerns about your own mental health or someone you care about.
Ben