Welcome...
---
Bedazzle is a Youth Development Charity, that offers support to schools, families and youth organisations in supporting their young people to fulfil their amazing potential. We offer training and accreditation for staff and students in lifeskills, wellbeing and Mental Health and pride ourselves on offering completely bespoke services to each organisation, based on the specific needs of your young people.
As an advocate of the arts we also encourage and actively support participation in the arts as a tool for wellbeing and in terms of the transferable life skills it can offer to those that engage with their creativity.
Similarly, we also aim to educate young people about the relationship between their physical & mental health, again encouraging and promoting participation in physical activity as a vital tool for maintaining and improving state of mind.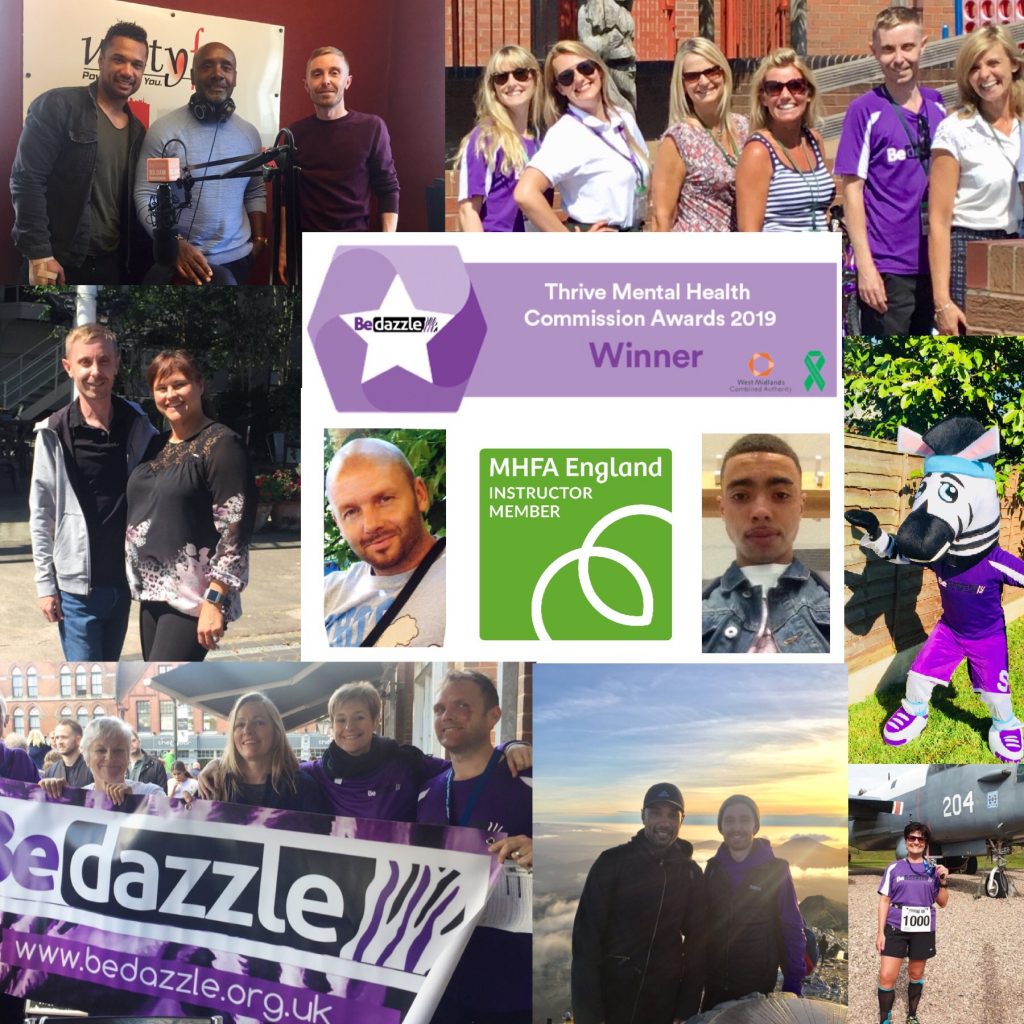 There are times we are all affected by what life throws at us and sometimes the thought of talking to our nearest and dearest about this, or those that work with us in a formal, professional capacity, can just add to the anxiety, for any number of reasons.
We all need to feel we are being listened to, without judgement and more often than not this can help us figure out the answers for ourselves. Most importantly there are times we just need to know we are not alone and that we do have someone to turn to for impartial and objective support and guidance.
Events and Workshops

Bringing young people together for both educational and leisure time activities, promoting personal, social and health education. We create bespoke individual sessions and ongoing programmes, that can be tailored to the specific needs of your young people.

Guidance and Advice

Using our own resources to provide information and practical advice on a range of issues facing young people in today's society. We also work alongside and signpost the services of specialist partner organisations. You can also speak to us via our 24 hour information line if you'd prefer to talk in person.

One to One support

Where young people, their school or their families, feel it is necessary they can work more closely with our team to create an individual action plan and have support in sticking to it. This can be in the form of coaching, mentoring, therapeutic sessions or even our advocacy services.
Why not give us a call on 0330 0103 121 to see how we can support you to support the young people in your care? Our team are always on hand to talk. If you prefer you can contact us through our social media or email using the links at the top of the page.