We are so grateful to have a core following of supporters who have helped us to get to this point on our journey, so we have decided to officially make you our buddies!

Our buddies regular donations and ongoing support will help us to meet the running costs and grow the engagement with the charity, ensuring our our future. We like to look after our buddies too so being a buddy comes with a whole heap of benefits, including access to our resources, invites to events and training and regular updates.
You can become a buddy by visiting our secure bank sign up page below: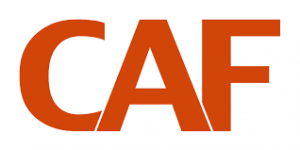 Alternatively you can organise a fundraising event in your school, or place of work. We will support you to organise this, however we can and will always offer something back to your organisation. This could be attending an event to give information and guidance, delivering one off sessions for young people or even bespoke staff training.
We have a range of tried and tested fundraising methods that are easy to organise and will be good for your organisation's wellbeing at the same time. Some of these ideas include; tea and talk mornings, doughnuts for dough sales, sponsored walks and dress down/non uniform days – some have centred this round a theme like "wear your stripes with pride". Get in touch with us for more information on fundraising and what we can offer in return.