With a wealth of educational experience on our board, we are more than aware of the pressures on schools to support the ever changing needs of their young people.
We offer a range of universal, tailored and individual support programmes for Primary and Secondary Schools, Alternative Provisions and FE & HE institutions.
We will gladly work with you to audit any existing provision and see where we can best fit to help plug the gaps.
Some examples of the services we have provided to schools since our launch in June 2016 include PSHE Days, Assemblies, Pupil Premium and SEMH Interventions, Academic Tutoring, Creative Curriculum Workshops, After School Clubs and Staff Training and INSET. More information on specific courses or existing programmes can be find on the relevant pages. Our work broadly fits under the headings of Arts, Lifeskills and Health & Wellbeing.

Staff Training and CPD
Some brief information about the training we can provide to schools and youth organisations
Schools & Community Groups
As a charity, we can be flexible and competitive in terms of the costs for our services. Many schools have utilised their Pupil Premium Funding, EHCP Funding, intervention budgets and even Primary Sports Premium to engage our services. With qualified teachers on board we can even provide effective alternatives to costly PPA and Cover. Most schools are keen to work with us to host in house fundraising activities with the young people we work with to help with the costs of projects and resources.
Self Referrals

Don't forget we have our information phone line – 0330 0103 121 – all year round. It is free from landlines and included in your free minutes on all networks. No matter how big or small your problem or worry may seem, we will listen and offer impartial advice. Where necessary we can arrange for you to speak to or meet with one of our team, who will help you create an individual action plan. If you would rather you can message us through Facebook or Instagram and we can arrange to give you a call at a time that is convenient to you. We can also signpost you to local services where necessary. We understand facing problems head on can be daunting for any young person and their family, mostly due to fear of judgement.  This led us to provide an advocacy service where we can attend appointments or meetings with you, to offer both emotional and practical support. Our team and wider networks have extensive knowledge of your entitlement to support across many areas of the public sector and will ensure you are always being given the right information. This includes shared decision making in terms of care, as promoted by our friends at The Anna Freud Centre for Children and Families, detailed in the download below.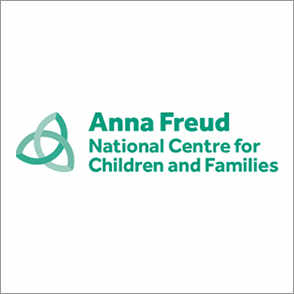 Shared Decision Making
Information on Shared Decision Making
Corporate
Whilst our charitable aims are for the benefit of young people (upto the age of 25), we can offer our training services to businesses. If you think your staff would benefit from Mental Health education,  Well-being activities or Staff Development training, please do not hesitate to get in touch.