At present we are funded entirely by donations and contributions towards services from schools, fundraisers from our friends and partners and lots of good will from our team!
We are in the process of exploring the best funding available for the different programmes the charity has to offer.
We are looking to build a network of people that can help grow our charity with either their time and skills or by donating resources, funds or services to enable us to put on as many events as we can through the year for young people to access and to build our collection of resources. This could be offering work experience placements, giving us access to facilities or providing us with the tools we need to grow the charity. You can make one off donations directly to Bedazzle using our secure card payment  system below. As there is no middle man for collection all your donation goes to the charity directly! You can also choose to give a small monthly donation and join our Buddy scheme – more info on the Bedazzle Buddies page.
You can also download our single, Enough is Enough from iTunes, Amazon and Google Play. Click on the picture for the iTunes store: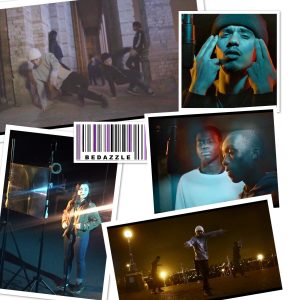 Thanks to those who already support us via Give as You Live. With your help we have already achieved our Bronze Award! For those who haven't yet signed up find more information below: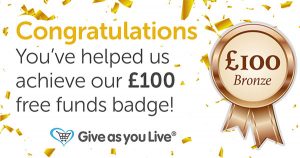 We are also looking for a team of volunteers and coaches, including youth ambassadors, who may have the necessary skills to work more closely with us and the young people who use our services as our client base grows. We want to match mentors, projects and young people carefully, based on their individual needs and experiences and will offer a training and induction programme for anyone wanting to get involved.
There are many ways you can get in touch with us:  by calling us on 0330 0103 121, free from landlines and included in most free minutes allowance, email us info@bedazzle.org.uk,  or find and follow us on Facebook using the links at the top of the page!