A volunteer led charity, we are thankful to our small team and many supporters to date.
Our mission is to build a network of people, across communities, that can help continue to grow the reach of the charity, with either their time and skills or by donating resources, funds or services to enable us to support more young people and families.
Giving back benefits Well-being!
So by helping us, to help others you are also in fact helping yourself – everyone is a winner!
On a serious note, we have only been able to do the work we do thanks to the generous support of our friends, partner schools and other organisations who have been kind enough to believe in the work we do and fund raise for us. We have had choir groups and dance schools hold performances for us, wedding gift donations, afternoon tea parties and a whole heap of fun-raising ideas happen in the workplace.
We have also organised team events, such as half marathons, mountain hikes and most recently, socially distanced, sponsored team fitness challenges.
If your school or workplace could fundraise for us, we always like to give something back – be that some staff training or support at your community events. Check out our Bedazzle Buddies page for links to easy to set up online fundraising hubs for your event or organisation.
All the ways to get in touch are at the top of the page…we look forward to hearing your ideas.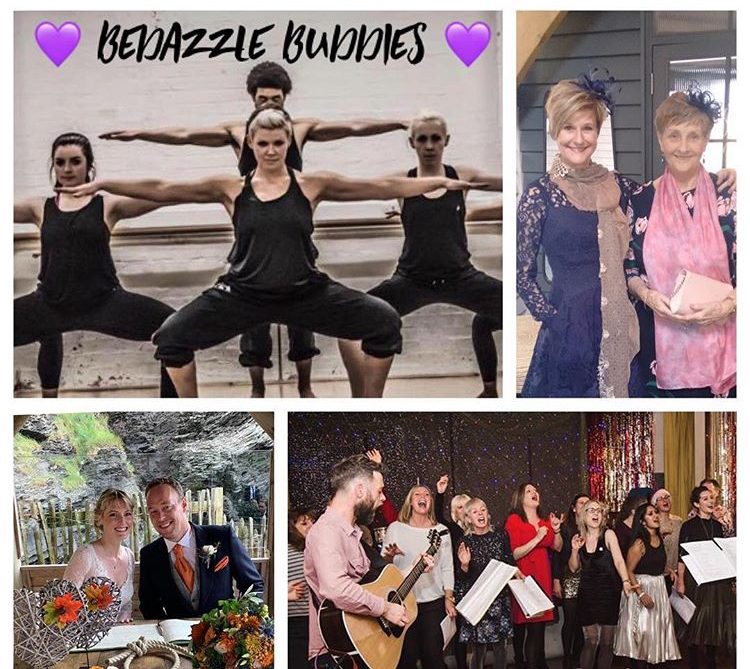 Keep a close eye on our social media for our latest news on activities and events that you can get involved in; from campaigns to get us active again or our kindness challenge we ran, for this years 'Mental Health Awareness Week'.