The Board of Trustees
Our Trustees bring with them a wealth of skills and experience from different sectors, supported by a shared passion and belief in the development, success and well being of young people. In order to ensure we are consistently reflective in our practice and best meeting the needs of the young people we work with we have set up a Youth Ambassadors Scheme, who will help the development of our work.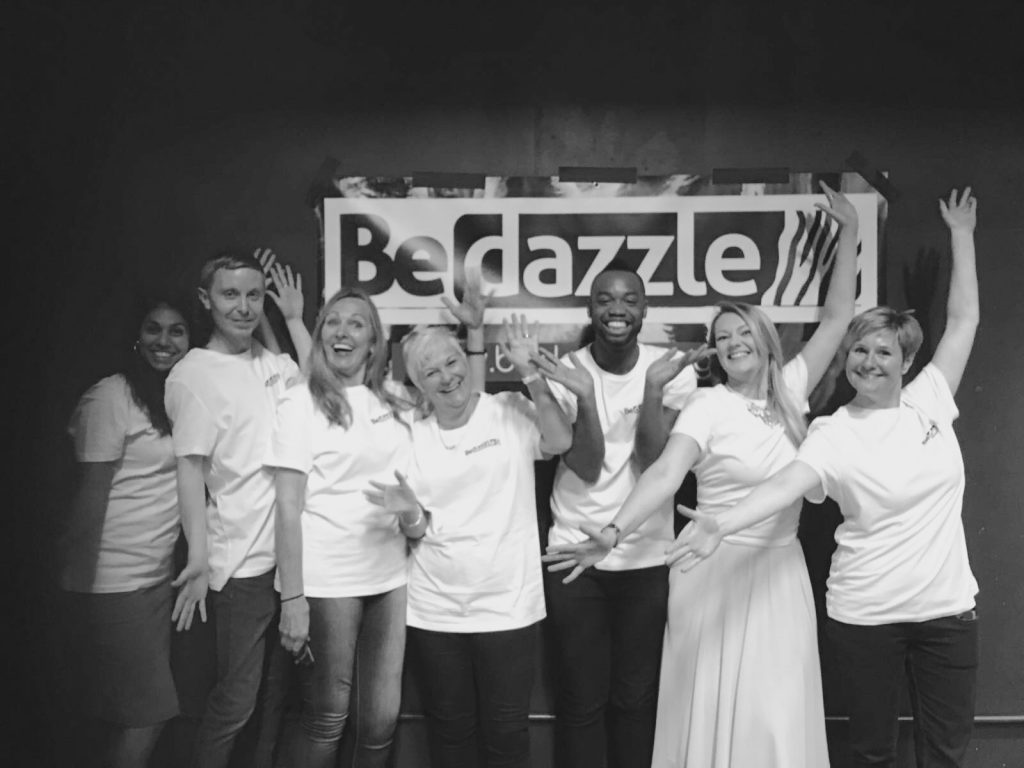 Ben Cole – After teaching in a range of educational settings for over 10 years, Ben is now a Mental Health First Aid Instructor and holds a Dialectical Behaviour Therapy Diploma. He has sat on various management committees for different community organisations. Ben has always maintained a keen passion and interest in the arts, holding a BA Hons in Dance, Theatre and Professional Practice. He is responsible for the overall development and implementation of the charity's action plan and chairs the board of trustees.
Bev Sokolowski – Having taught, examined and been a Senior Pastoral Leader in schools and colleges for over 40 years, Bev is currently enjoying life as a freelance arts practitioner, and spending time with the Grandchildren. A keen Pilates enthusiast she is enjoying her new found flexibility. Bev is responsible for safeguarding young people, induction and training within the organisation. She is also vice chair of the trustees.
Louise Shriane – Working for a large national recruitment company, Louise has developed a keen eye for detail in the areas of compliance and policy. She is also a qualified Mental Health Nurse, training as a dancer as a young girl. As Secretary for the board, Louise will be responsible for safer recruitment and our own compliance, audit and complaint procedures.
Johanne Evans – As a director for a financial advise firm, Johanne is our Treasurer and will be working to raise, secure and protect the funds of the CIO. She will be involved in bid and tender writing to support the continued growth and development of the Charity. As well as being a mom herself, Johanne has also been a legal guardian for young people.
Ambassadors
Kat Jurek–  Kat holds a psychology degree  and has worked alongside young people  with a wide range of needs in many different roles,  including academic  and pastoral mentoring,  as a private tutor and as a learning support assistant.  With a vast knowledge of current educational climate, law and politics,   she will play a key role in training, information and guidance, and developing our SEN & EAL support.
Kalvin Lamey– Having worked professionally in many sectors of the arts and entertainment industry, Kalvin will also be responsible for our Artistic Programmes as well as the Creative Futures Mentoring. He is experienced in working within a wide range of school and community settings.
Wayne Read – Having his own teenage son and having worked as a primary teacher for over ten years and with a keen interest in physical fitness having set up boot camp programmes for local schools, Wayne will be key in developing our Sweat and Smile programme and exploring the links between physical and mental health. 
Rachel Engel – As a mom of two herself and a keen interest in mindfulness and mental health, Rachel will be developing and delivering our children's Yoga sessions and looking at how we can support parents to meet their children's early development needs, whilst protecting their own wellbeing. 
Rose Broadfield – Most recently working as a support worker in a children's care home and a licensed chaperone,  Rose has supported at several of our community events and well being workshops. Rose also supports with our social media and youth engagement.
Ismael Ali – Izzy has worked as a peer mentor in our arts based programmes and has great insight into the care system, acting as an advocate for other care leavers. He also supports our marketing and youth engagement.