One of the hardest jobs educators and parents face is trying to prepare young people for a world we don't yet know or understand. Therefore, it is important to equip our future generations with basic survival skills, which will allow them to succeed. 
We offer PSHE Workshops for all ages, across a number of different topics that affect our Youth in Society today and are always keen to get involved in programmes that work to raise awareness, tackle issues head on or bring about change in policy.
Through our work with UK Youth we believe in "future proofing" young people by educating and teaching them about:
Identity
Community
Healthy Relationships
Risks and Opportunities Online
Life Politics
Critical Thinking
We are able to accredit ongoing programmes we facilitate with the UK Youth Achievement Awards, based upon young people taking social action in their communities. You may already be running a project with your own organisation that would satisfy the criteria for the awards and we are always happy to work with other youth and community organisation to embed the awards into their work.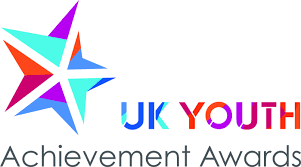 For our Primary age group we have a focus on developing their 'Executive Functioning' skills; such as planning, organisation, time management, task initiation and working memory. These have been particularly valuable in preparing them for the transition to Secondary School. Other popular requests have been looking at conflict resolution, problem solving, communication skills and growth mindset.